Styles of locations using the iconic house from "The Simpsons"
Sometimes it's hard for clients to explain the style of location they want. Home Advisor made this fun guide to describe some of the most popular architectural styles using the iconic house from The Simpsons.
Can you find your location here?
Contemporary
Contemporary homes emphasize sustainability, spaciousness and regional character. Common traits are the use of rustic materials, large windows, skylights and occasionally living roofs with plants. The contemporary style brought a much needed warmth that was lacking in the modern designs of the mid-20th century. Many contemporary homes incorporate an eco-friendly approach that often uses recycled materials and designs that connect the indoors and outdoors. 
At Spot Locations we have a large selection of contemporary locations in our archive, contact us if this is what you're looking for!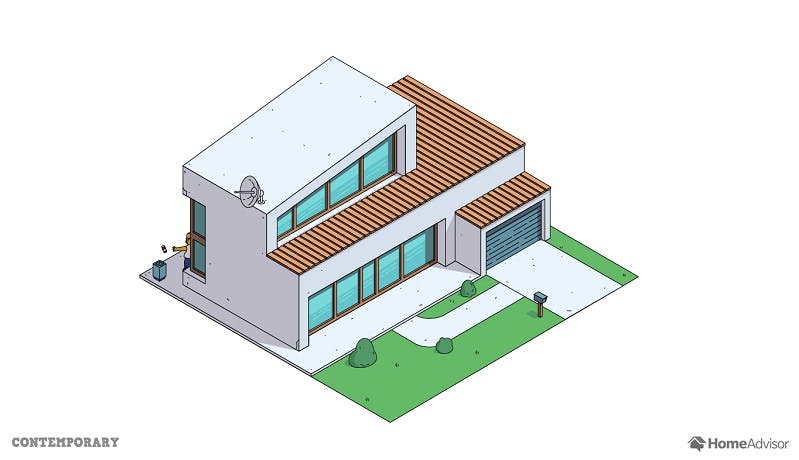 Mediterranean
Mediterranean architecture is a combination of Italian, Portuguese and Spanish construction styles. Some common traits of Mediterranean design are stucco walls, red-tiled roofing and large windows in the shapes of arches or circles. Suited for warm climates, the windows of Mediterranean houses usually feature verandas and balconies. The signature clay roof tiles of Mediterranean houses can last for over a century in the dry climates they were intended for.
We're in the sunny Mediterranean so we have a large selection of these kinds of locations! Let us know your production needs and we will send the ideal property.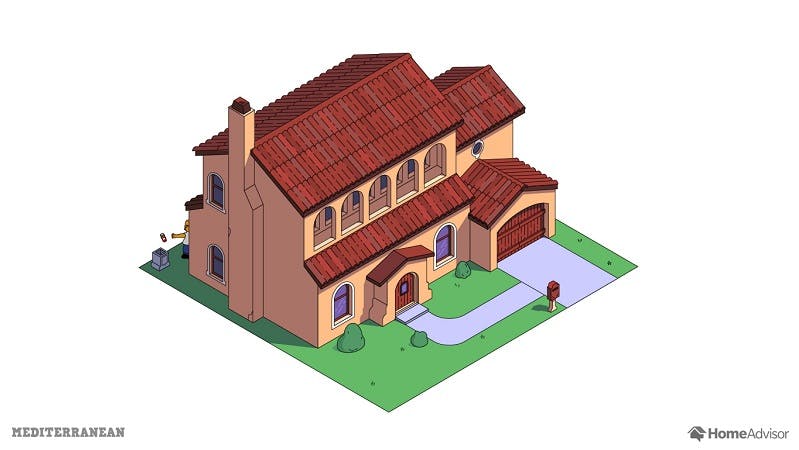 Art Deco
Originating in France, the Art deco style marked the beginning of modernity in architecture. Flat roofs, smooth stucco walls and bold exterior decorations like zigzags, swans, lilies and sunrise motifs are characteristic of the style. The Chrysler Building, Empire State Building, 30 Rockefeller Plaza and other New York skyscrapers from the 1920s and 1930s are monuments of art deco architecture. The style can also be found in Miami's South Beach district which holds the largest collection of Art Deco buildings in the world.
Art Deco is a personal favorite in our location agency. We would love to show you some of our stunning Art Deco properties.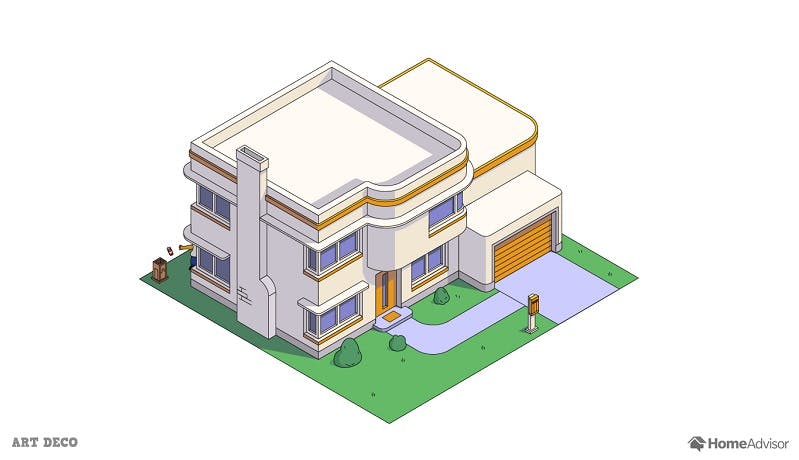 Log Cabin
Traditionally log homes were rectangular, had only one room and at least one glass window. These houses were originally built to be resistant, inexpensive and easily mobile. Frontier-style log cabins are usually found where timber is readily available because they can be built in a few days using a few simple tools. Modern iterations of this style contain several rooms, grand porches and more windows to let natural light in.
Throughout the years we've been able to curate a great selection of cabin locations. Send us your brief and we will put something together for you.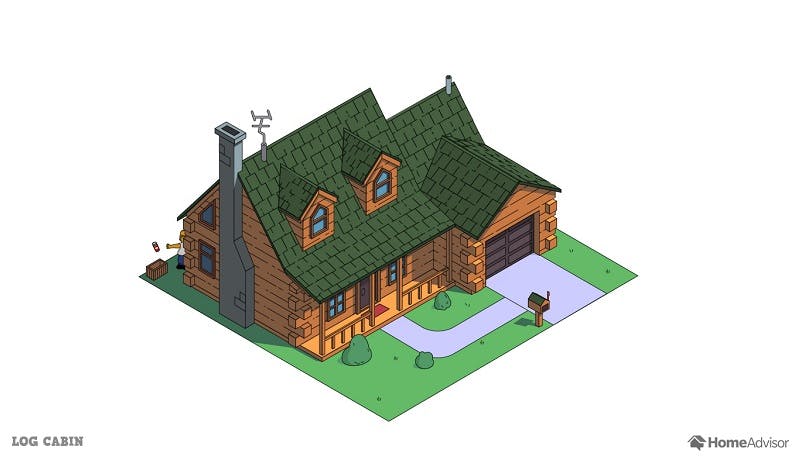 Cape Cod
Cape Cod houses have steep and durable roofs that are made to withstand heavy snowfall. They are associated with the region in New England of the same name and are considered one of the most favored housing styles in the country. Cape Cod houses are characterized by having a single story and a rectangular footprint making it easy to expand them to house growing families. They rarely have porches or decorations because they were originally designed for efficient heating and simple construction
This is the classic "American-style" location in advertising. We have a great variety of these kinds of properties and would love to show them to you.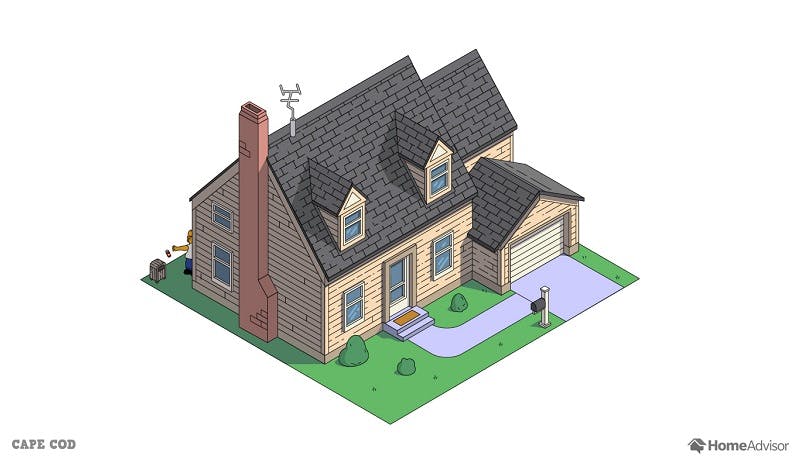 Colonial
400 years after its inception, the Colonial style is the most popular building style in the United States. North American colonial architecture revisits the construction tendencies of the settlers that colonized the area. It is characterized by square floor plans, symmetry, straight rows of windows on the first and second floors and can be found in rural and urban environments.
Although this style is rare in Catalonia, we've been able to put together a good selection of these type of properties. Let us know if this is the kind of location you're looking for!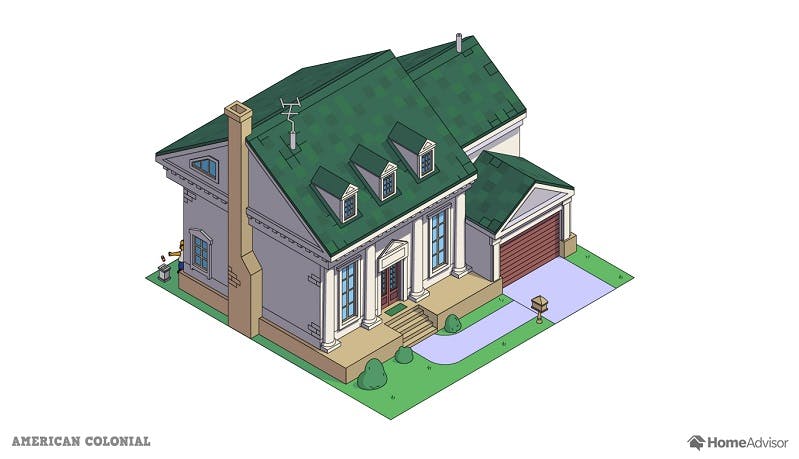 Spot Locations can offer you locations in these styles for your film and photo production. Don't hesitate to contact us for your location needs!